Skillfully achieve a perfect sear on steaks at temperatures surpassing 1,000°F, mirroring the technique employed by upscale steakhouses
Simultaneously grill all your other culinary delights, infusing them with a delightful smoky flavor.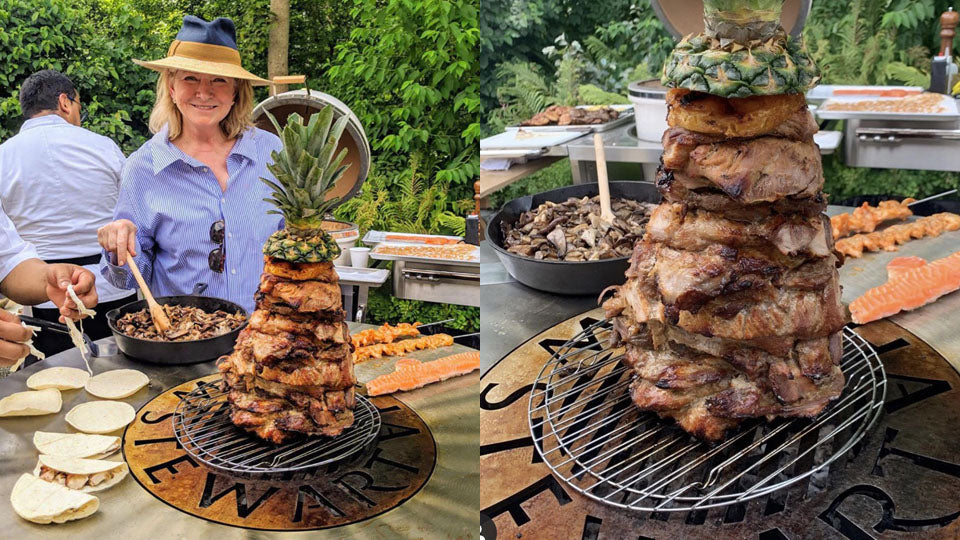 The grill master's grill
Enhance the allure of your backyard or patio with our dual-surface flat griddle, a fusion of a world-class grill and a captivating work of art. Achieve professional-grade grill results with two versatile cooking surfaces. Experience intense heat at 1,000°F—three times hotter than standard gas grills. This grill seamlessly transitions between a wood fire grill and a griddle, all crafted in the USA. Elevate your outdoor cooking experience with this exceptional and stylish culinary centerpiece.
Unique benefits
exclusive engineered airflow
Arteflame stands alone with its meticulously designed airflow system, enabling the combustion of a potent blend of charcoal and wood that effortlessly elevates the grill grate to 1,000°F and beyond. This exceptional temperature is the key to achieving a masterful sear on the exterior of steaks while maintaining the desired rareness inside. The intense heat effectively seals in the juices, imparting a deep, flavorful richness. Moreover, the radiant heat permeates the solid steel cooktop, allowing simultaneous grilling of various foods in optimal heat zones. With Arteflame, you have the power to control temperatures precisely, mirroring the approach of five-star steakhouses.control all the temperatures, just like 5 star steakhouses do.
Buy Now
The Largest Grill in it's Class
Sear Steaks Like A Steakhouse
Sale price

$2,750.00
Regular price
(/)
---
Introducing the Arteflame XXL 40" Grill – Unleash Culinary Excellence!

Ignite your passion for cooking with the XXL 40" grill, offering an expansive 1,250+ Sq. In. of cooking space. Elevate your hosting game and effortlessly prepare meals for the largest family gatherings or sizzling cookouts with friends.

Designed for grandeur, the Arteflame XXL 40" is the epitome of entertaining excellence. As the largest cooktop in its class, it commands attention wherever it graces your space. Elevate your culinary experience and make a statement with the XXL 40" – where size meets style and performance.