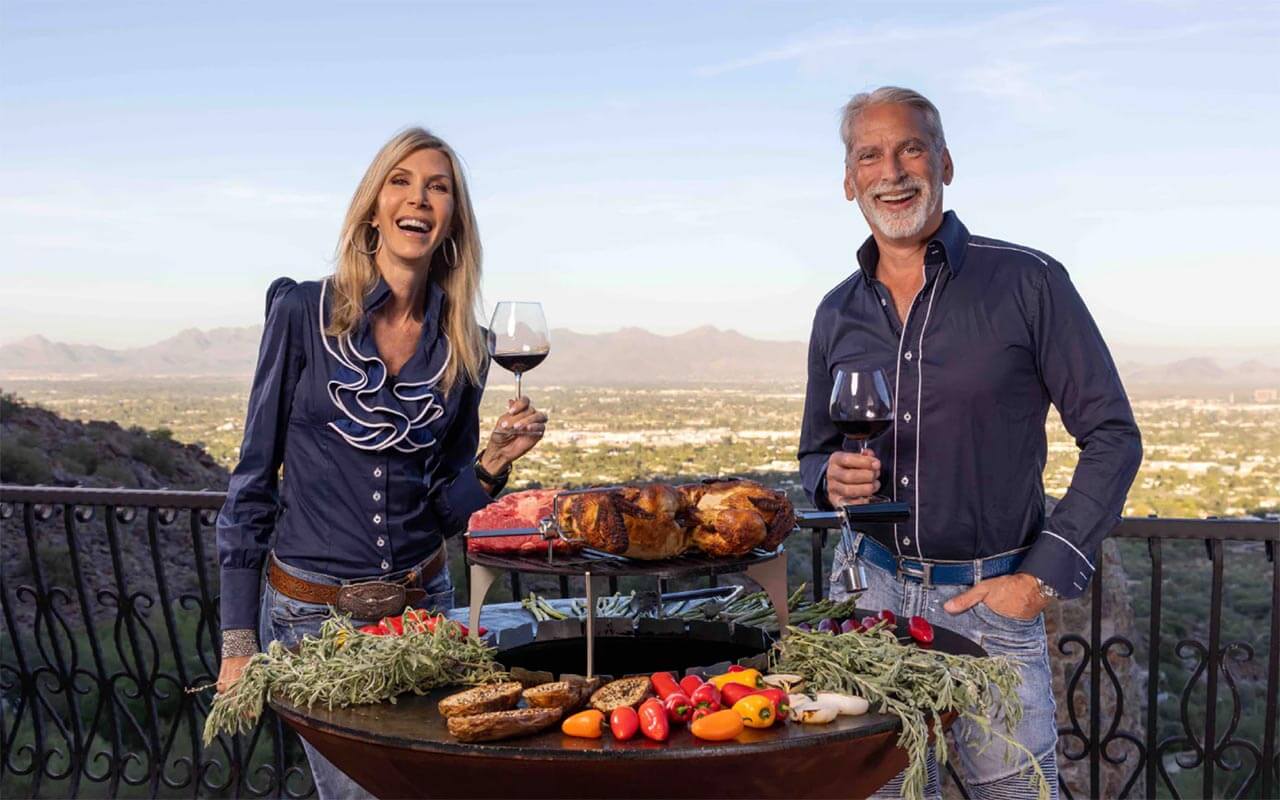 The Arteflame Family
Hello and welcome to Arteflame. My name is Michiel. My wife Jennifer and I live in Paradise Valley Arizona. When I was 18, I moved from The Netherlands to the US, fell in love with this great country and became an American. Every day I am grateful for the life I live here and I am passionate about giving back to our great country and the community we live in.
Arteflame grills make it easy to prepare and serve delicious food in a way that is easy, fun and totally unique. Our grills are designed to add life to your party while gathering your friends around.  An Arteflame will be the centerpiece of your back yard. The gathering place.  Because our grills convert easily into fire pits, people gather around them long after the cooking is done. Our grills are made to last and create great memories for many years to come.
Art is in the artistry
How grills are made
Arteflame is an American company proudly designing and crafting the most aesthetically pleasing, unique and versatile outdoor grills available.
Arteflame grills combine art, form and function – exhibiting timeless style and refined taste. The Arteflame family of products is proudly designed and crafted in the heart of the American Midwest using only US steel. Our grills are cherished by our clients as works of art.  The natural patina of each grill is as unique as its individual owner. Arteflame grills are considered to be hand crafted pieces of art but best of all, Arteflame grills function like no other, making each dish a masterpiece.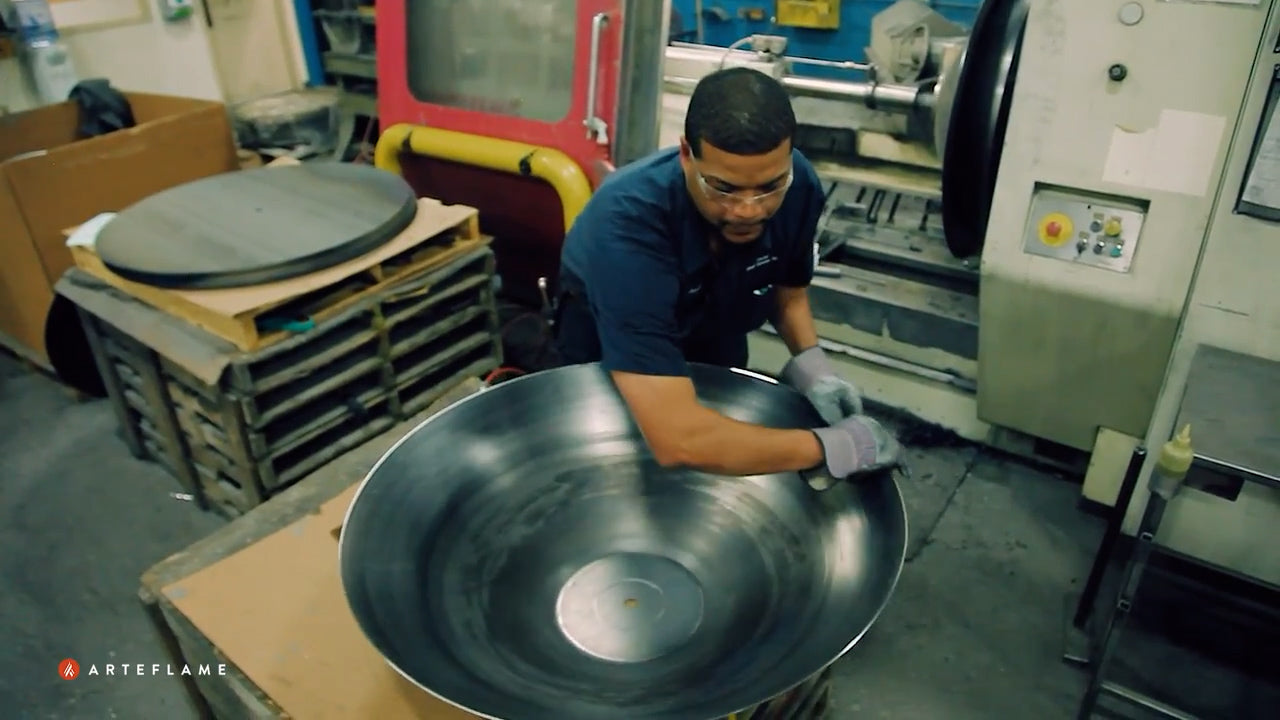 Our mission
Unique grilling solutions
We lead the industry in the creating unique yet functional American made grilling solutions. Grounded, yet forward thinking. Traditional, yet cutting edge. Culinary and entertainment focused. Fueled by passion and creativity we take great pride in each grill produced, shipped and delivered. As we continue to innovate, expand and produce new grilling options we never lose sight of our reason for being – the pleasure and passion of you, our customers and friends.