We'd like to introduce our "Junior Team Arteflame" members. What better way to learn all about food, grilling and being outdoors with the family. Super fun!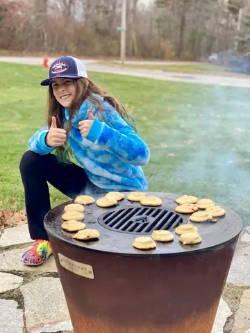 RILEY ON HER ONE20
@ririmac.cooks


Hi! I'm Riley and I'm 11 years old. I've loved to help my Dad cook for a while, and now I'm starting to do some on my own. My Dad says that it's great that kids like me are interested in cooking as we can make better and healthy food choices. To tell you the truth, I just like cooking cookies! I also think that it's really fun to cook over fire in our Arteflames… but it does scare me a little. You know what they say…practice makes perfect!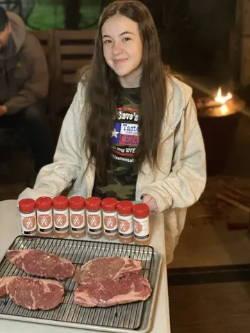 SEATTLE BUTCHERS DAUGHTER LILI
@seattlebutchersdaughter
9th grader born and raised in Seattle, Washington. Interests include playing sports like basketball, volleyball and softball. Loves to play video games and watch anime shows.
When she's not cooking/ grilling with her family she loves traveling, shopping and hanging out with her good friends. She became interested in cooking at a young age mostly baking cookies with her mom.
Loves a good bonfire and smores at the fire pit (arteflame). Not sure if she has any long term cooking goals at this time but loves learning and having fun on the grill trying new recipes.
Has a dog named Momo, and two siblings, Bella (18) and Evan (25). Unwinds at the beach and loves to visit family in Florida. Most fun cook last year was the pepperoni pizza roses. Brought out her inner food stylist!
Most treasured bbq gift was the personalized leather apron sent to her. Person she looks to for solid recipes the most.. her dad, the Butcher.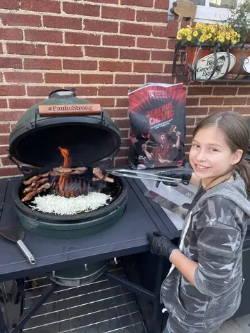 LITTLE JULES ON THE GRILL
@littlejulesonthegrill
One of the stories I will tell when i'm a world renowned chef and Pitt Boss is how Santa heard my wish and delivered me my own grill when I was just 9 years old. I love cooking with my dad (BigPaulOnTheGrill). We spend many days and nights together in the backyard planning, cooking, taking pictures, and best of all, eating all of the amazing creations that we cook. I love learning and creating new recipes and trying them out on my grills . It is the Ultimate Family Bonding Experience.