There are always those people that push the boundaries. Push the limits of what has been tried and what can be tried. Here are the Arteflame Family Members that make up "TeamArteflame".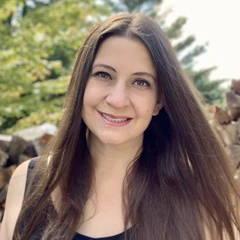 Melissa Reome

IG: @grillmomma
www.grillmomma.com
Melissa Reome aka Grill Momma is a food blogger, mother and pharmacist in upstate New York. She loves to grill on all different types of equipment ranging from live fire cooking over wood or charcoal to Kamado style cooking or grilling on gas or pellet grills.
However, it is live-fire cooking that truly brings her joy. Grilling on an Arteflame gives her a chance to have others join in the experience with her and this is her favorite part of owning one. Having used an Arteflame for over 4 years, she is proud to say, it is still one of her favorite grills and it is the focal point of her grill patio.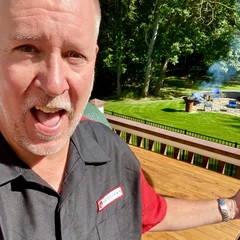 Craig McPherson
IG: @cmac.cooks
Hi! My friends all call me Cmac. I'm a born and raised Nor Cal guy who now lives in New England…and loves it! My wife Jenny and I have two children – Tyler and Riley. Riley loves to cook with me and she is my official Sous Chef. I am a long time backyard griller, smoker and I especially love to cook over a live fire. We also love to entertain and our growing collection of Arteflame grills allow us to engage our guests unlike any other grill can. Come on over!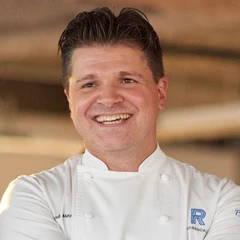 Richard Rosendale
IG: @richrosendale
@rosendalecollective
www.richrosendale.com
The most internationally competitive American chef brings the cooking experience home. A love for cooking came early for Rich, nurtured by both his Italian and German grandmothers as he spent time in their kitchens. Rich also runs the grilling academy for those who want to elevate their outdoor grilling skills... If you have an Arteflame or just want to become beter at grilling, you can attend Chef Rosendale's grilling classes at his academy.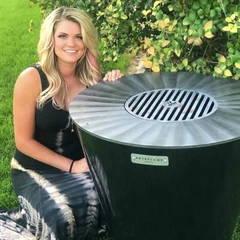 Jen Campbell
IG: @cooking_queen_xo
Jen is a mom and a business woman who loves to cook and bring people together. You'll often see her whole family get involved with the grilling. On her social media, she shares lots of recipes to help others do the same. Gathering around the Arteflame is just like her kitchen where every gathering inevitably ends up. Just look at her creative recipes and you'll understand why her invitations to come over for dinner are so popular. Let her know what your favorite recipes are or give her a challenge so Jen can let her creative juices flow!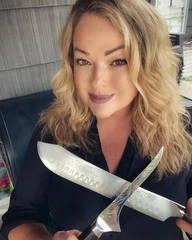 Misty Banchero
IG: @seattlebutcherswife
Misty is based in Seattle, Washington and she is a self-taught BBQ expert, recipe developer, mother & corporate retail professional. Married to a butcher/owner of Mondo & Sons 4th generation meat shop in Seattle, her family knows everything there is to know about meat. If you're a carnivore, follow Misty for the best meat recipes... She loves sharing her delicious creations. Have you seen her swiss chaffle Smoked pastrami sandwich or her birria tacos made with chuck roast cooked low & slow in consomé?!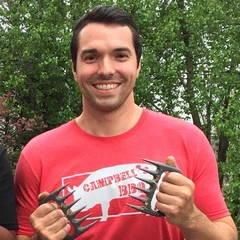 Chris Campbell
IG: @campbellsbbq
Chris is the owner and Pitmaster of Campbell's BBQ Co. located in Augusta, Georgia. He has been featured on the Food Network, The Cooking Channel on the hit BBQ show "Man, Fire, Food". In addition to cooking commercially, Chris is an avid outdoor live-fire cook and you can see many of his creations on his Instagram page. He loves the cooking versatility and the atmosphere the Arteflame brings to his backyard and frequently hosts dinner parties featuring the grill.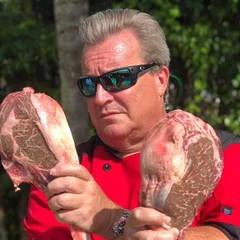 Ron Dimpflmaier
IG: @cptnron302
Ron Dimpflmaier aka Cptnron302 is a family man, a self taught cook and lover of all forms of outdoor cooking... especially Arteflame style!!! Nothing beats the wood smoke flavor and having a great time grilling. It's a ritual, a process. Don't rush it, enjoy it. You know delicious food is coming... Living in Florida, Ron likes grilling seafood as well so look for his grilled lobsters next time.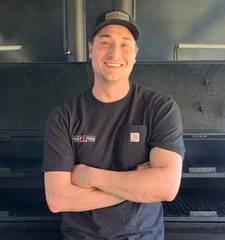 Nick Hill
Salt & Fire BBQ
www.instagram.com/saltfirebbq
www.facebook.com/saltfirebbq/
Nick is a bbq enthusiast with a passion for cooking outdoors. There is nothing better than taking fresh ingredients and using smoke and fire to transform them into delicious meals that can be enjoyed by friends and family. There is something special about food prepared with fire. It's a simple method yet needs an attention to detail and a delicate hand to create something worth sharing. I felt the name Salt & Fire BBQ was the perfect way to exemplify my style of cooking. Simple ingredients, smoke and fire is all you need to make amazing food.